Rodent Control in Las Vegas, NV
Are Rats & Mice Keeping You Up at Night? Call Crispy Critters Pest Control
No one wants to deal with rodents in their home. In addition to being messy and a nuisance, rodents are also known to carry diseases and contaminate your home. If you see a mouse in your home, or if you hear scurrying behind your walls at night, call our Las Vegas rodent control experts. At Crispy Critters Pest Control, we take the health and safety of your family seriously. We will inspect your property, identify how rodents are getting in, and help you keep them from coming back.
Since 1999, Crispy Critters Pest Control has been a local, family-owned and operated pest control company in Las Vegas. We are reliable and trustworthy, and all of our technicians are fully licensed and trained. With over two decades of experience, we can help you eradicate your rodent problem for good.
Are you worried about rodents in your Las Vegas home? Contact Crispy Critters Pest Control at (702) 605-6349 for service today.
What Are the Signs of Rodent Infestation?
Often homeowners notice the signs and symptoms of a rodent problem without realizing that's what is going on. Because most rodents are nocturnal,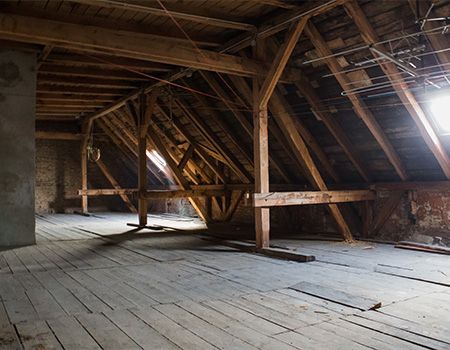 we rarely see them. This means that they can go unchecked for quite a while. Unaddressed rodent infestations are a problem because rodents breed quickly, and if they are nesting in your home, they can bring in serious health hazards like bacteria, viruses, and more. They also do considerable property damage when building their nests.
If you notice any of the following signs, you may have a rodent problem:
Scurrying sounds behind your walls, especially at night
Grease marks or tracks running along your walls or baseboards
Rodent droppings
Gnaw marks on food containers
Gnaw marks and holes on baseboards, walls, or furniture
Finding evidence of a nest
If you have pets, they can also alert you to a rodent problem. Often cats and dogs will become interested in a specific corner or area of the home, seemingly for no reason. Additionally, if they are jumpy or nervous, this might signal that rodents are hiding somewhere in your home.
To learn more about rodents and how to safely keep your home free of them, contact Crispy Critters Pest Control at (702) 605-6349 today to schedule an appointment.